voler - thieves of flight
PERFORMANCE ENSEMBLE


& aerial academy
BRINGING OUT YOUR HIGHEST EXCITEMENT
Watch us, join us or visit us...just say YES, and we'll handle the rest.
Discover OUR UPSIDE DOWN WORLD
*FOR THOSE WHO ALWAYS WANTED TO RUN AWAY TO THE CIRCUS*
12 Years Of Amazing Feats of
Beauty
and
Strength
Voler (Volay) – Thieves of Flight, Kansas City's Premier Aerial Academy and Aerial Performance Collective, is an edgy and experimental collaboration of aerial dance and acrobatics, comprised of performing artists from the Kansas City area. With over 12 years experience, we have set the bar high with our award winning teaching, notable performance style, innovative curriculum, and supportive community.
We feature performances and training in aerial silks, straps, hammock, lyra (hoop), static trapeze, corde lisse (rope), hand balancing, Acroyoga, aerial yoga, flexibility, modern dance, contemporary dance, ambient characters, and theatrical development. 
Voler performers specialize in various disciplines including: aerial silks, hammock, net, carousel, aerial diamond, straps, lyra, corde lisse, machete dancing, modern, jazz, tap, ballet, pointe, latin, ballroom, flamenco, hip-hop, capoeira, broken-glass walking, fire spinning, fire-breathing, bull whip, bed of nails, living statues, tumbling, body-balancing, and anti-gravity movement.
Join us in classes or inquire about our performances. We'd love to Bring Out the Circus in YOU!
These are the people who are bringing you all the fun skills!
OWNER / CO-DIRECTOR OF PERFORMANCE
LEAD AERIAL SILKS / ACROYOGA INSTRUCTOR
Rachel is an avid learner with a natural curiosity for movement, structure, and expression. Her teaching style is constantly adapting to introduce new inspiration, knowledge, and community cultivation. She is an enthusiastic educator that instinctively creates classes based on progressive experiences that lead to her students success. 
LYRA, TRAPEZE & FLEXIBILITY INSTRUCTOR
Katie Tree is bendy, strong and a fantastic instructor. Based in Lawrence, KS, Katie teaches at the Voler Academy studios twice a week specializing in all things contortion, static trapeze and Lyra. 
HANDSTAND BALANCE INSTRUCTOR
Jeremiah will show you the nuances and tricks to get more stable, solid hang time in your handstands. Handstand clinics are monthly and promise that you will build a  foundational practice for all of your acrobatic skills.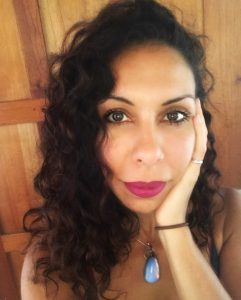 CO-DIRECTOR OF PERFORMANCE
SECONDARY AERIAL SILKS / ACROYOGA INSTRUCTOR
Jade is fascinated with exploring the full expression of being in our bodies through movement, health and mindfulness. She spreads these practices of living in the world through workshops, retreats and classes.
SECONDARY AERIAL SILKS INSTRUCTOR
Fitness is Carolyn's passion, and paring that with the creative self expression of aerial silks is her perfect combination. It is very rewarding to share her passion and teaching allows Carolyn the opportunity to make aerial acrobatics available to everyone.
Happy Memories from our STUDENTS
Our extensive expertise will make sure that you have your own Circus Successes!
A wonderful experience, attentive staff and always at the disposal of tourists / clients. During the stay, we had only beautiful things, attentive staff, impeccable accommodation, food and beverages, from varied categories, for all tastes. Performances and evening entertainment both on the beach at the ocean and at the pools during the day.
I had an unexpectedly successful holiday. The choice of hotel was very good, being one that offers everything you need for a pleasant holiday. The staff was very receptive, kind and attentive. The food was great for everyone. Transport to the most important points of interest was free of charge. Thank you Neve Agency for a wonderful holiday.
I always stayed away from the Swiss resorts. Every winter I went to local slopes or the ones in Austria. I never wanted to spend a fortune on skiing. Out of curiosity I turned to Neve Agency and I spent for skiing in Switzerland as much as I did in Austria, although the Swiss alpine décor would have deserved spending much more.
upcoming events & ACROBATIC Tips

Let us know how we can bring the Joy of Circus Arts into YOUR LIFE!
LOCATION
Downtown Kansas City, KS
MON-THUR: 5:30-8:30pm
SAT: 10-4pm
© 2019 Voler Thieves of Flight